How China's coronavirus response may shape the future of its flagship Belt and Road Initiative
Beijing's leading infrastructure development role may begin to look different as public health needs shape policies of partners, analysts say

European diplomat suggests notion of 'health silk road' could cover up Beijing's mistakes in handling early stages of coronavirus outbreak
China is extending efforts to engage with Belt and Road Initiative nations over the coronavirus outbreak that has disrupted its connectivity strategy.
Some observers said the crisis posed a challenge to China's flagship global infrastructure investment strategy because the coronavirus threat exposed economic and human risks to it, while others said it may mean increased demand for Beijing's cooperation in partner countries' public health systems. One suggested health would be a natural extension of Beijing's partnerships.
The outbreak, which was first reported in Wuhan, central Hubei province, towards the end of last year, has seriously disrupted China's diplomatic and economic programme.
Although some Chinese factories have resumed production, those in other nations, such as Vietnam, said they were still affected as they could not get raw materials from Chinese suppliers, sparking calls for less reliance on China.
Coronavirus: More people have now died from Covid-19 in Italy than in China
In health, China has consolidated its leading role among belt and road partner nations as the coronavirus outbreak has spread. World Health Organisation (WHO) data showed more than 200,000 people were infected, with Italy being the hardest hit in terms of fatalities.
Chinese doctors, scientists and immunologists have shared their experience of fighting and containing the contagion in a series of video conferences with officials in Europe, Africa and other Asian countries.
China also announced a US$20 million donation to the WHO, sent medical specialists to Iran, Iraq and Italy, and shipped protective garments and equipment to neighbours in Pakistan, Laos and the Philippines. It also pledged to "do whatever it can" to provide medical assistance to Ethiopia, Chile, Cuba, Egypt, and Belarus among dozens of countries.
Yun Sun, a senior fellow and director of the China programme at the Stimson Centre, a Washington-based think tank, said the battle against the contagion was a worldwide campaign and "the virus and scope" [were] "much broader" than China's belt and road partnership. She said China would continue to provide medical support to countries whether they were belt and road signatories or not.
"China has unparalleled expertise and experience to share. As long as its domestic situation is under control, I think China will contribute all it has. In this sense, Covid-19 is a golden opportunity for China to demonstrate leadership and responsibility," she said.
China, as the first country to respond to requests for help from Italy and Serbia in handling their coronavirus cases, has sensed a propaganda victory, according to one European diplomat said.
Assistance added lustre to Beijing's image and boded well for closer ties with countries it lends a hand to, the official said.
Its ability to meet the demands of countries – especially those with less developed public health systems – could also give China an opportunity to draw a veil over its mistakes in the initial stages of the virus outbreak, the diplomat said.
On Monday, Chinese President Xi Jinping told Italian Prime Minister Giuseppe Conte that China was willing to contribute with Italy to "a health silk road" and that he believed that the two countries would reinforce mutual trust and broaden cooperation.
Italy is the only member of the Group of Seven advanced economies to officially endorse China's development initiative – it signed a memorandum of understanding with Beijing last year.
Serbia, a member of China's 17+1 cooperation forum with middle and Eastern European countries and unhappy with slow European Union membership talks, voiced its disappointment with Brussels when comparing its efforts with Beijing's response on medical assistance.
In discussions with Ethiopian Prime Minister Abiy Ahmed at the end of February, Xi said China would provide medical facilities including test kits to African countries and help create an Africa-wide disease prevention and control system.
Matt Ferchen, head of global China research with Berlin-based think tank the Mercator Institute for China Studies, said China seemed to have weathered the worst of the coronavirus at home and the government was making a big propaganda push to promote itself as "a magnanimous contributor to global public good" in the battle against the coronavirus.
"That China would see belt and road as a natural platform for extending such public diplomacy efforts, especially in developing countries, is not a surprise," Ferchen said.
"The underlying contradiction, however, is that belt and road is a symbol of Chinese-led efforts at promoting the benefits of connectivity, while the virus has exposed the risks and weaknesses of connectivity on a global scale," he said.
Pang Zhongying, a visiting senior fellow at ISEAS-Yusof Ishak Institute in Singapore, said the sustainability of the initiative was at risk as suspicion grew in some Southeast Asian countries, while the epidemic had "disrupted the belt and road projects, global supply chain and connectivity".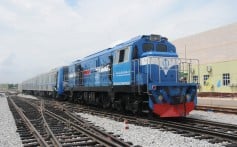 "The current cooperation on combating the virus came out of provisional and emergent responses. After the epidemic, we need to consider whether to expand belt and road to public health. It can be a priority to upgrade public health systems under belt and road with African and Southeast Asian countries," he said.
"A coordination mechanism under belt and road could be an option to facilitate bilateral or multilateral cooperation," said Pang.
China and the WHO signed a memorandum of understanding on public health cooperation under the initiative, including prevention and control of epidemic diseases, in January 2017.
While belt and road projects have been mainly focused on big infrastructure construction, it was only now at a time of crisis that public health cooperation took on greater significance, observers said.
Wang Yiwei, a professor of international relations with Renmin University in Beijing, said the WHO only played a role in coordination at a time when global public health was "vulnerable to epidemic crises" now and in the future.
"It is time for us to consider the possibility of establishing an International Monetary Fund-style of global public health agency, which would not only coordinate but was also equipped with emergency funds and vaccines," he said.
Noting that there were about 70 million Chinese overseas and some countries had less developed medical systems that China's, he said that China needed to improve its medical support for its citizens overseas.
source: www.scmp.com